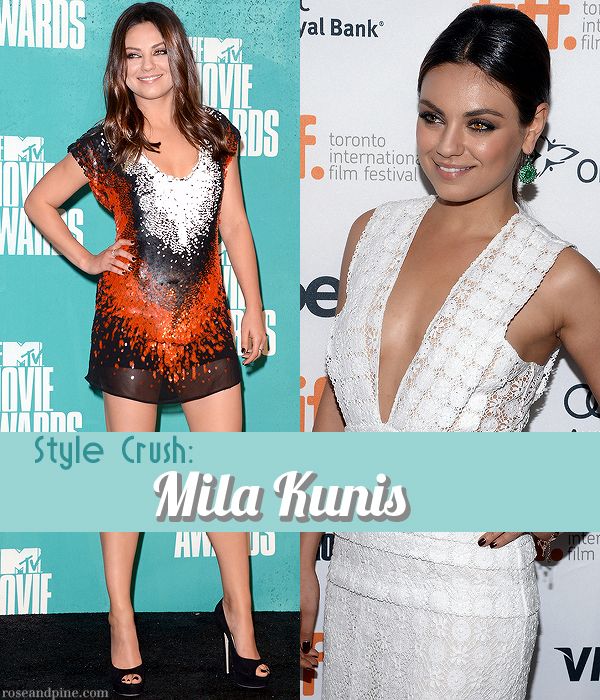 Out of
all the Style Crushes
I've done, this has been the most fun so far. Mila Kunis is one of my favorite actresses and has been a red carpet icon for years now.
Her event style is very feminine with just the right amount of sex appeal. She knows what works on her body and isn't afraid to leave the safe zone (Example: The red McQueen she wore to the 2011 SAG Awards that some compared to a feminine sanitary product, but she still got praised).
Her personal style is that of a tomboy. It is difficult to find a candid shot of her not in sweatpants. It is even harder to find one of her without coffee in her hands. The worst of all was trying to find a shot of her without her
Dior Soft Quilted Nappa Tote
. I love her personal style, it is very down-to-earth and a lot like my own personal style. It's the style of a typical woman of her age and I think a lot of girls can admire that about her. She looks amazing dressed up but isn't afraid to leave her house without makeup and in her sweats.
I added an extra element to this series. At the end of this post is one of my mini shopping guides, where you can get pieces to achieve Mila's look.
Here is a little guide to getting Miss Kunis' style.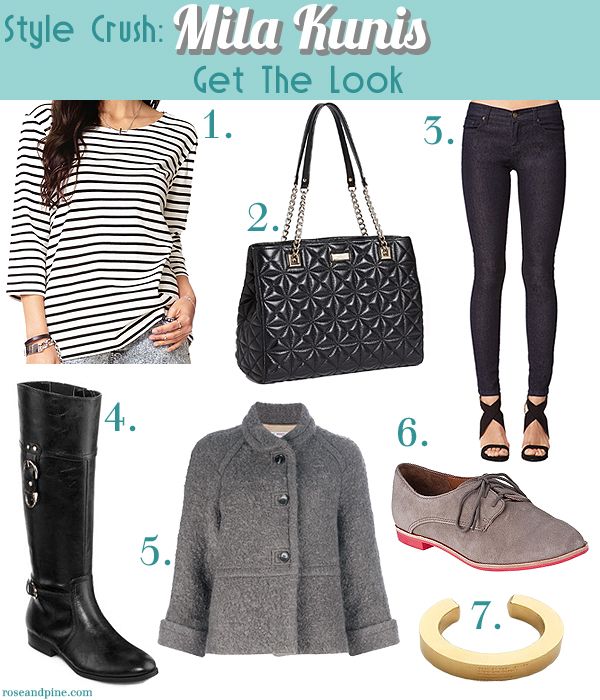 I really enjoyed making this Style Crush! They're such fun posts, but so time consuming to create.
Do you like Mila's style? Who would you like to see as the next Style Crush? Tell me below!
Also, thank you for the kind messages about my oral surgery! I am feeling much better now. You're all super awesome.
This post contains affiliate links. Thank you for supporting this blog and it's sponsors.
All shopping images belong to their official sale sites. x