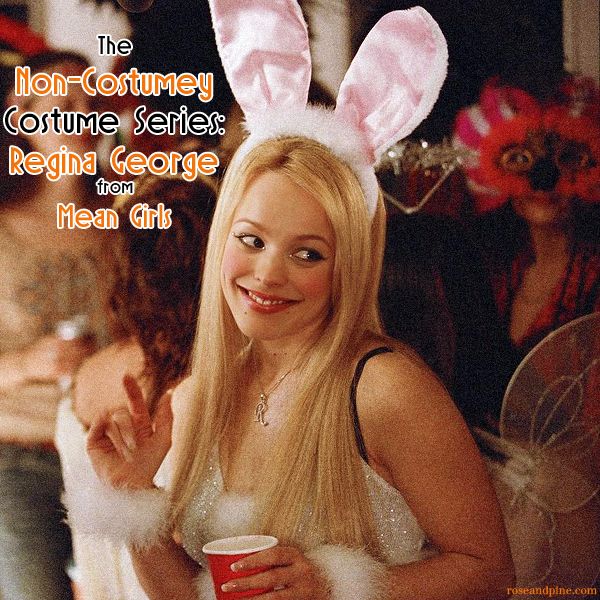 I am so excited to share the next part of the Non-Costumey Costume Series, because it is from one of the most classic girl movies ever. I use the term 'classic' quite loosely, unless your definition of classic is pre-trainwreck Lindsay Lohan in red pleater dancing to Jingle Bell Rock.
Seriously, isn't Mean Girls like the most quotable movie ever?
There are a ton of outfit options for this character, her slutty bunny Halloween costume, her 'fat Regina' tracksuit, her accidental peek-a-book tank top that started a school wide pandemonium, her Spring Fling dress complete with a back brace and flower crown, the list is practically endless. But since this is a non-costumey series, we're just going with her normal look.
If you're not blonde and you don't feel like keeping your wig straight all night you can totally go as Cady or Gretchen. It's not as popular an option, but it's an option.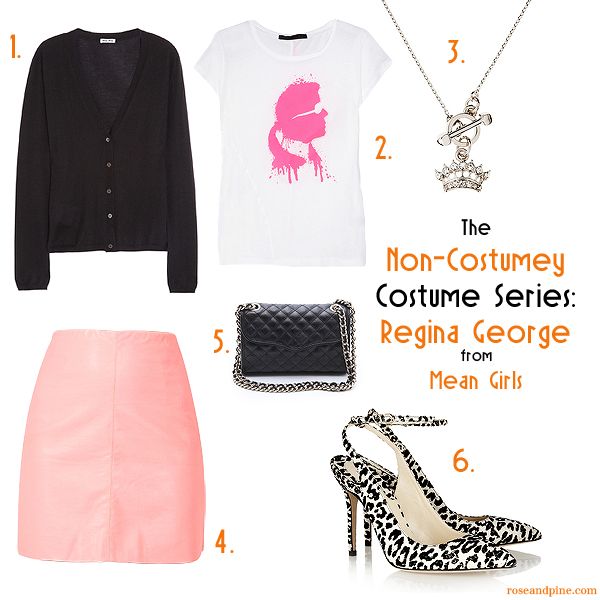 Since Halloween is on a Thursday this year, you obviously can't wear pants. Or else you can't sit with us. You don't have to wear pink since it's not a Wednesday, but go crazy with the pink if you wanna. That's what I would do.
All you really need to do for this looks is throw on some pink, some heels, and a graphic tee or racerback tank top. Easy peasy. This look would be great for a college Halloween party, it would be even more fun if you go with a group of friends, all of them as a different girl from the movie.
I am having so much fun writing this series! I can't wait to show you what's next.
Leave any suggestions for posts you want to see in this series in the comments!
Have a spooky day
all images belong to their respective sale sites, i do not own any right to mean girls, etc.