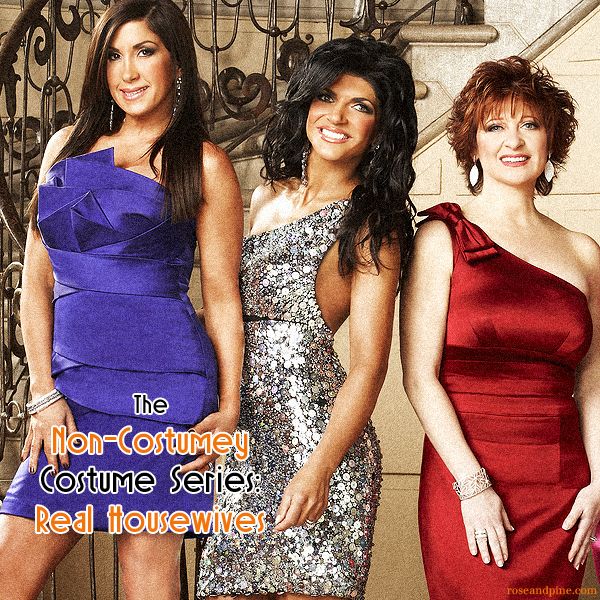 Oh no! Halloween's tomorrow! Forget a costume? No worries, chances are you have all of the items in your closet to make one bangin' Real Housewife. Now I know this one may constitute as a costumey costume to some, but in my opinion, if you're wearing normal clothes and not some polyester thing that came in a plastic bag, it's not costumey.
The women of each city on the Real Housewives series dresses differently. Jersey is partial to big hair and tight satin dresses. Remember those Sky Tops the ladies of Orange County used to wear? And I will never understand why the Beverly Hills housewives wear maxi dresses all the time.
This costume could be really fun, especially if a group of your girlfriends dress the same and walk around with big ol' glasses of wine all night.
The main attraction to this costume is the dress. The tighter, the shorter, the shinier, the better. Then you're going to want to tease the crap out of your hair. Really, it's time to get your moneys worth out of that rat tail comb. Tease it until it's a foot taller. Just... Keep teasing. And then spray it until you've created a hole in the ozone layer.
Don't forget about the jewels, super tall heels, and bronzer. All things you hopefully have and use sparingly in everyday life.
Bonus points if you put on an accent according to your housewives' city!
Check out the rest of my Non-Costumey Costume Series
here
!
Have a spooky day!
i do not own any rights to the real housewives series they all belong to bravo