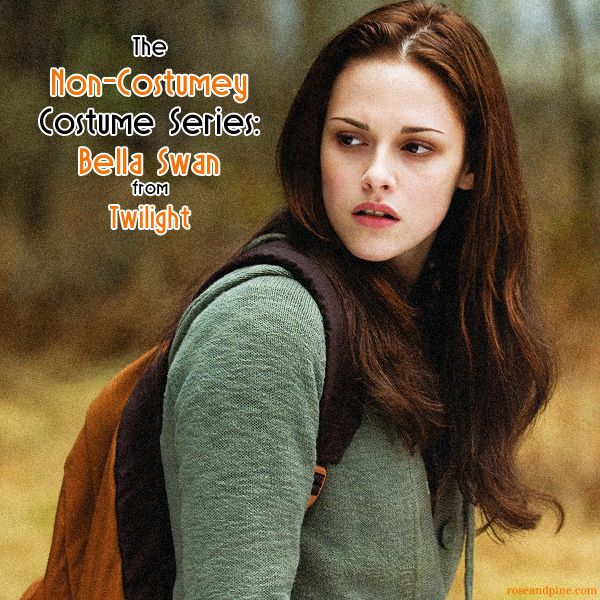 I know a lot of people don't like Twilight, but you know what? I love it.
I read the books waaay back in the day before the movies and it just really made me fall in love again with reading. Call Bella Swan a wimp, but I think she's a strong female character in her own way. She is willing to fight for the man she loves. But that is a conversation for another day. Plus Kristen Stewart is my favorite actress now because of it. She's pretty perfect in my eyes.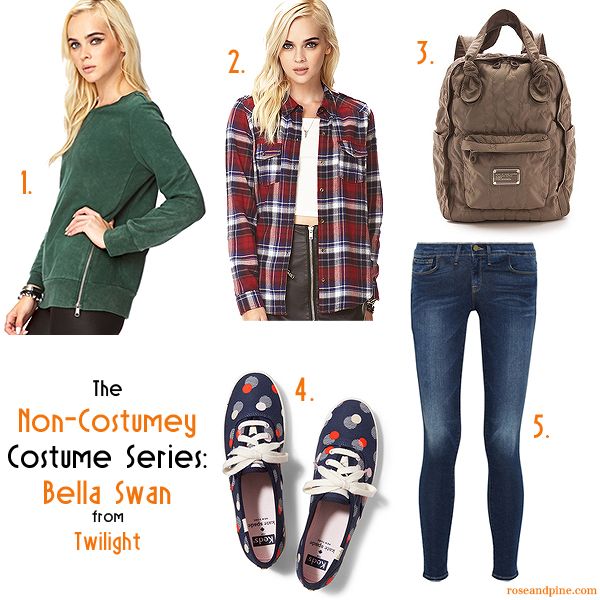 Bella is probably the easiest of all the costumes in this series. Bella just wears tee shirts and jeans like any other teenage girl. The key to this costume can be in the accessories. Put some red or gold contacts in and curl your hair a bit if you want to be vampire Bella, or grab a stake and carry around a stuffed dog to be Team Jacob Bella. (I will always be Team Edward. Just so you know.)
Have a spooky day!
all images from their respective sale sites, i do not own any rights to the twilight books or movies