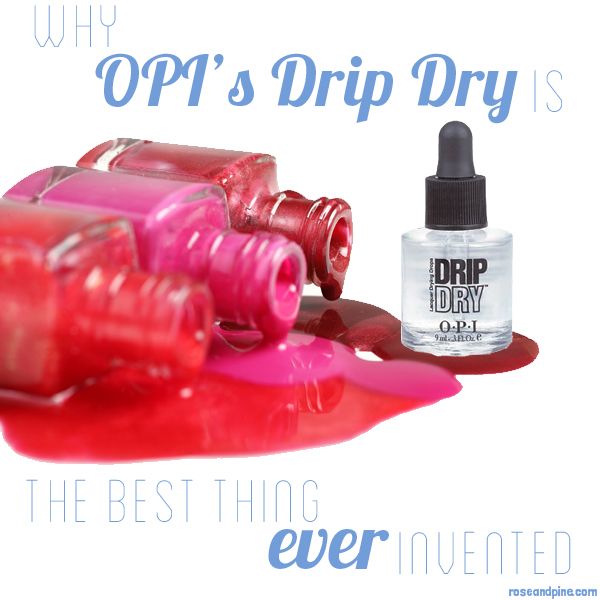 One thing about me that is pretty much constant is my nails. You can pretty much always find them painted. But doing my nails on an almost daily basis can be extremely time consuming. One way that I cut down on time is using OPI's Drip Dry.
I discovered Drip Dry back at Ulta in 2009 and I have been using it religiously ever since.
Personally, Drip Dry dries a three-coat nail of polish in under five minuets, a very worthy investment if you ask me. I've tried other quick-dry nail treatments but none of them work as well as this one does. Drip Dry is a great tool to have in your kit, it can keep the perfect at-home manicure from turning into a pile of nail polish remover soaked cotton balls.
You can buy OPI's Drip Dry
here
.