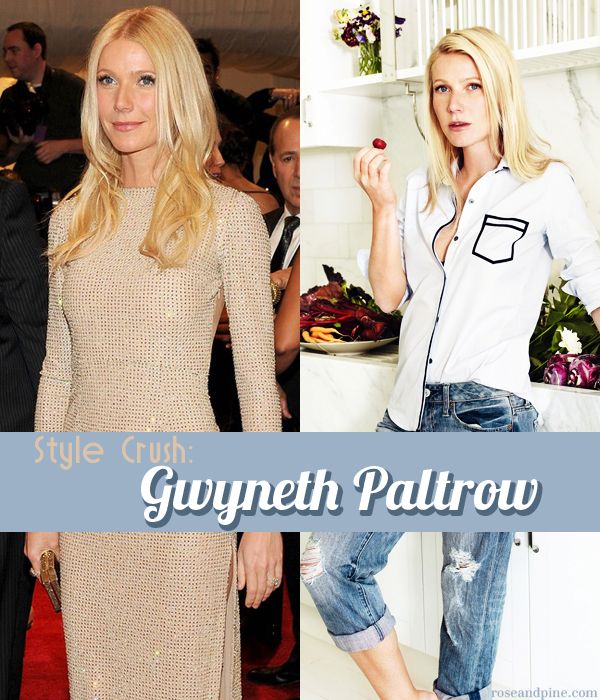 Happy Iron Man Friday!
*Fun Fact About Paige: I am a total Marvel nerd. I am obsessed with superheros, especially superheros in the Marvel universe. So should be no surprise that I am making this new Style Crush post on Gwyneth Paltrow, who is one of the stars of the Iron Man franchise.
While you're all reading this, chances are I will be in the IMax theater watching Iron Man 3 in 3D with my superhero partner in crime, my Dad.
Gwyneth Paltrow is a gorgeous woman with gorgeous style. She was recently named 'Most Beautiful' by People Magazine. Her red carpet style differs from her causal style, but with both she prefers classic colors and clean cuts. She isn't afraid to show a little leg, she has rocked shorts at a few red carpet events and I applaud her on it. She is daring without being trendy and classic without being boring.