How amazing were the Oscars last night? Seth MacFarlane was amazing, (I'm a little biased because I adore him) and the dresses? Amazing. Like I said, we got some pretty good dress porn to drool over.
Did I need a crystal ball to know that?
No, come on don't be silly.
Here is my list of the ten best dressed women last night.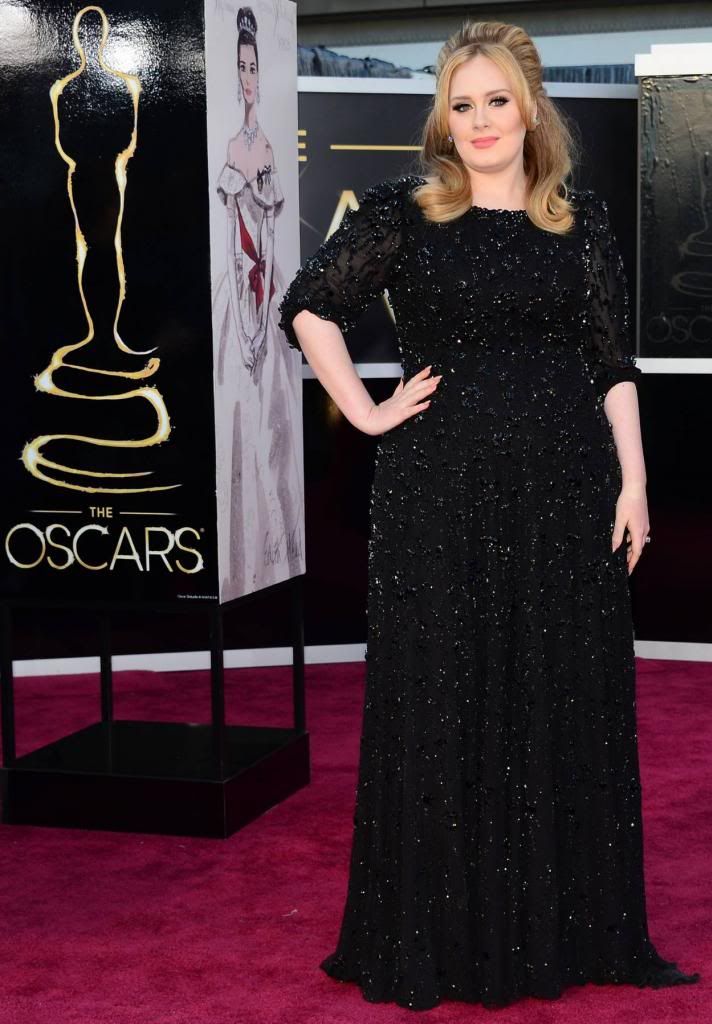 10. Adele in Jenny Packham
Like all of the fashion reports were saying, Adele went 'Back to Black'. (Is it still a joke even if it isn't her song? ...Do the people who came up with it remember that Amy Winehouse is dead?) I liked her Valentino Grammy dress, but I feel like this suits Adele's style better. She looks glowing and glamourous.
9. Amy Adams in Oscar de la Renta
I loved this dress. Maybe because she looked like a princess, maybe because it looked like my prom dress on steroids, we'll never know.
8. Salma Hayek in Alexander McQueen
This dress is just stunning, but I go nuts for anything McQueen. I love how her clutch matched the neck, just stunning. This dress fits her like a glove, if only I could get my dresses to fit like that all the time. C'mon Salma, give a fellow bust lady your secret.
7. Jessica Chastain in Armani Privé
I was a little shocked that Jessica Chastain went with this color for a dress, considering her coloring. I thought she would go for a muted blue or maybe a dark plum, but she looked amazing in this sparkly Armani number.
6. Kristen Stewart in Reem Acra
Oh Kristen my Kristen... My favorite actress was stunning last night even with a foot injury. I loved this dress, it is so unlike something she would normally wear, but she rocks it. Some people complained about her hair, but that's her look. I would have loved to see more of a curl, but that style is just her.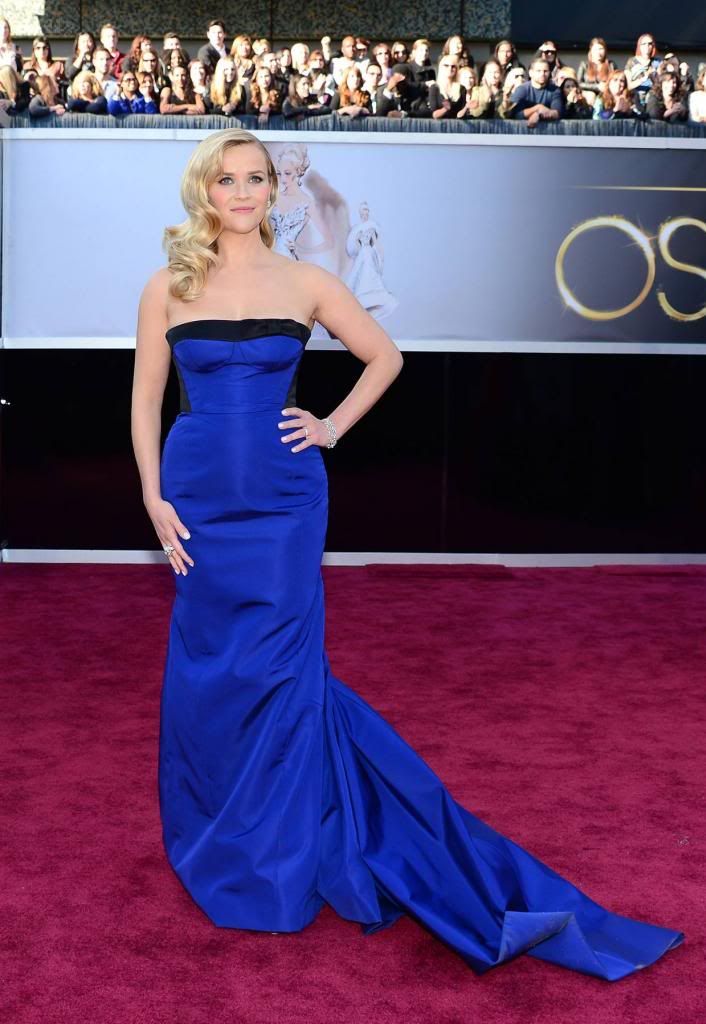 5. Reese Witherspoon in Louis Vuitton
Reese is always stunning, her dress was so classic and she did the vintage Hollywood look perfectly.
4. Charlize Theron in Dior Couture
My oh my... For some reason I don't want to like Charlize, but I always do. I wish I had the courage to cut my hair like that, she said every woman should chop off their hair once. I love how she didn't go super feminine like everyone wanted, but went mostly edgy.
3. Kerry Washington in Miu Miu
I didn't like this dress when I first saw it, but I have a strong love for Prada's little sister Miu Miu and their outrageous outfits. This color looks great on her, she looks glowing. The one thing I didn't like was her hair, she could've done a lose curl, but the dress outshines that fact.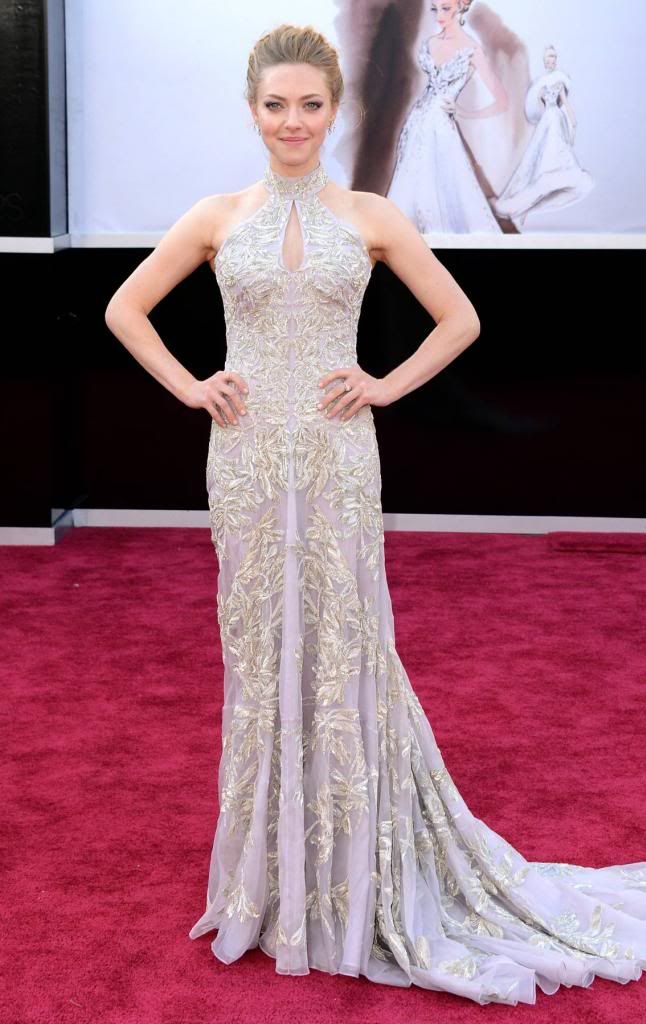 2. Amanda Seyfried in Alexander McQueen
The only reason this dress is not number one on my list is because whoever styled this didn't properly taylor it. The keyhole was very loose on Amanda's chest but the dress was beautiful enough for me to see past that.
1. Jennifer Lawrence in Dior
The number one best dressed is an obvious choice... This dress is just stunning, and I love Jen, she is one of the sweetest people you will ever meet. She just glowed, I bet I would too if I was nominated for one of the biggest awards ever. I am so glad she won, she was spectacular in Silver Linings Playbook.
Congratulations Jennifer!