A week ago, my parents and I drove down to Virginia to pick up our new dog, sweet little Sophie (See about her
here
and
here
). We stayed at my Aunt's in Northern Virginia overnight, then drove down to Southern Virginia the next morning to pick Sophie up.
The drive down south was the most beautiful drive I have ever taken in my life.
And I have taken a lot of beach-side drives.
The sky was blue, the clouds were like puffy little marshmallows, and the air was so crisp and clean.
Just take a look.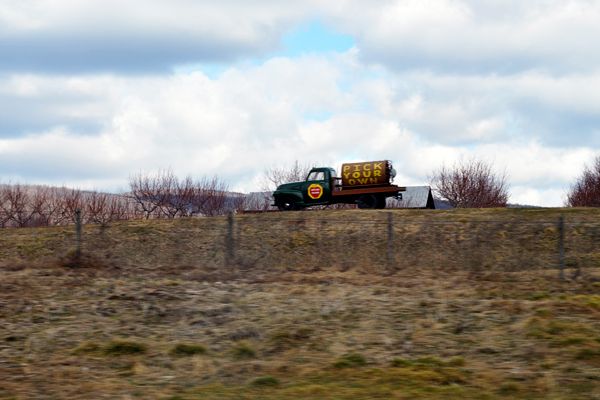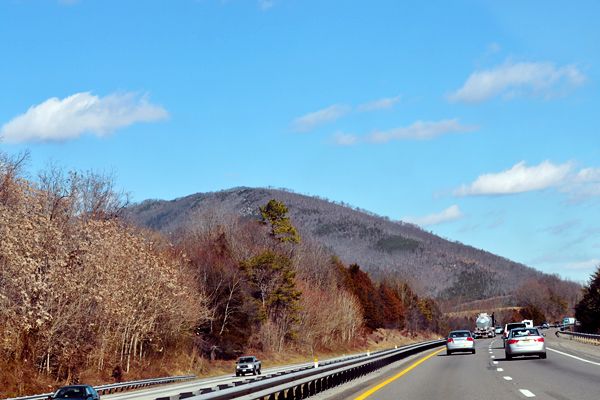 Look! Literall purple mountains!
More purple mountains. And snow. In Virginia. Okay.