Yesterday the parental units and I went out to dinner for my Mom's Birthday. We went to this odd place that my Mom and I went to lunch to about a month ago, we assume it used to be an Italian place that turned into a German place and the owner was too lazy to redecorate.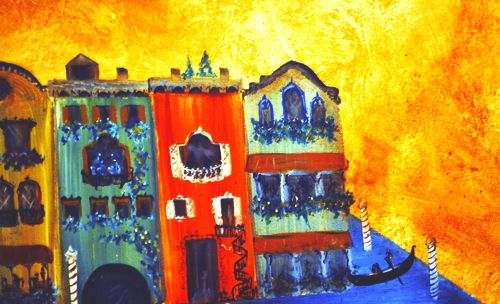 Each time we go to this place, the owner and his son walk to every table and try to rope you into having a party there in their private room, even if you aren't planning one... Okay man.
They had paper on the tables, because that's like the new kitch thing to replace a tablecloth I guess? Anyway, I took out pens from my bag and I wrote on the table that we needed crayons.
The weather has been freezing lately, it was -1 degree the other day, and 20 degrees last night when we left. Of course the place was on the water so the windchill was about -5. Sheesh.
I ran to the car screaming like I was in battle. I am normal, I swear.